See some of our customers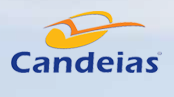 Created in 1968, with headquarters in Curitiba, Paraná, its first project was the Hotel Candeias I, located in Balneario Piçarras, state of Santa Catarina. Currently, the chain is composed of over 200 units including hotels, apart-hotels, furnished homes and apartments, spread from north to south of the country where more than 200,000 people are served annually. Closely monitor the financial and sales performance is paramount to the success of the company. Currently, the numbers displayed in the departments of sales and collection is done by BXBmaster tool, which allows you to quickly raise the quantity sold and what dealers are selling with better performance.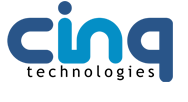 CINQ Technologies is a Brazilian IT Company working for Brazilian and international customers. Headquartered in Curitiba, the Capital of Paraná State, the company was founded in 1992 and, since then, built a history full of achievements aiming at executing projects with professionalism and particular attention to the quality to results expected for its clients. It is specialized in software development projects, solutions design and professional IT services to large corporations and technology providers. CINQ has customers in many countries, such as: United States, Canada, Singapore, France and El Salvador. Uses BXBsoft BI solutions to support financial analysis and evaluation of project results, which gave CINQ a better management of administrative processes, the provision of more accurate strategic information and greater agility. Reports are prepared in minutes by users who do not require knowledge of development, only the knowledge of the business rules.

Founded in 1995, in Caxias do Sul, in the South of Brazil, Eletronor is a company focused on the distribution of products in the areas of industrial automation and industrial electrical components. Incorporated in 2002 by Sonepar, a French group and world power in the distribution of electrical components, Eletronor grew rapidly and now has branches in 4 other cities.
Its information system is based on a ERP software from the Brazilian Totvs, with which controls most of its operations. In the management information and monitoring of performance indicators, Eletronor's managers felt the need to integrate a more dynamic resource, capable of giving quick answers for their decision making process. Having known the tools of BXBwebsuite, they started adopting BXBdashboard and BXBanalytics. Highlighting the intuitiveness and ease of use of BXBsoft software tools, it represented the best value for the company.

Headquartered in the Espirito Santo State, Southeast of Brazil, Exfarma is a distribution company in the hospital segment that has as its main focus, offering products and services with quality and safety. Its main focus was on markets in Brazil's Southeast and Northeast. In June 2004 the brand was associated to the Comprofar group (company active since 30 years ago on drug distribution sector), with the goal of increasing the mix of products line and modernize the processes of distribution and marketing nationwide.
The company has a large number of partners and its portfolio of marketed products is wide and varied, therefore requiring high analytical capacity to monitor the performance of each item sold and the individual results from their partners. This was one of the factors that motivated them to hire a Business Intelligence tool for the processes of monitoring performance automation and generating input for decision.

Founded in 1942, the Group Famiglia Zanlorenzi Winery is now the largest wine company in Brazil, and also owns the most modern and flexible packaging line in Latin America, with a bottling capacity of up to 37,500 bottles / hour, accounting for 8.5 % of national production market liters of wine and grape juice.
Located in South of Brazil, the vineyards that produce the grapes for the company generate raw material for the preparation of more than 20 million liters for all products in the portfolio group.
Group's sparklings and wines have received more than 20 national and international awards in countries like Italy, France and the United States. With a portfolio of 80 labels distributed in 9 different brands, monitoring sales performance would be possible only in the degree of quality of their products with the use of software tools. The company constantly invests in technology and, in 2013, adopted BXBsoft Business Intelligence softwares as decision support tools. BXBdashboard allows the company to analyze the entire line of products as well as monitor the sales team quickly and easily, ensuring greater flexibility and security in decision making.
www.famigliazanlorenzi.com.br/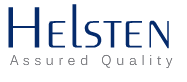 Founded on August 7, 1986, in São Paulo, HELSTEN, traditional manufacturer of Industrial Knives of the Brazilian market, has vast experience in manufacturing and marketing of industrial knives and accessories to meet the most diverse segments such as: Conversion of Toilet Paper, Paper, Cardboard, Celulose, Wood, Metallurgy, Steel Industry, Cigarette, Tires and Textiles. The modern technology, used together with raw material of high quality (specific for each purpose), and heat treatment to own the experience of the team of professionals, ensure HELSTEN product quality, high productivity and excellent performance, making it your ideal knife for your cutting industrial.
The quality of HELSTEN products and services are the main premise of the company, which has always invested and is investing heavily not only in technology but also in the constant training of its staff.
Offer the market the best cost-benefit ratio in the segment in which it operates is one of the goals of HELSTEN. Therefore, monitoring costs both in input line as in the manufacturing processes are indispensable conditions for achieving the desired result. Began to use BXBsoft tools of Business
Intelligence in 2013 to support the analysis of this information.
Se also some success cases