Analysis tool with features to rank, drill down, export data, pivoting, apply color conditions, filters and generate vertical analysis.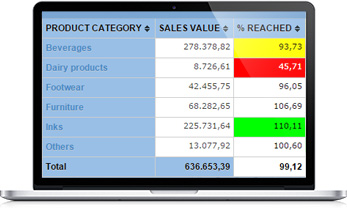 It is a tool that triggers alert messages by e-mail every time it meets, during the cube loading process, a result out of the limit or a condition previously configured.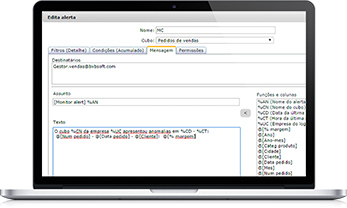 Allows you to configure charts and gauges to facilitate the visualization of the performance indicators of the organization, department or project.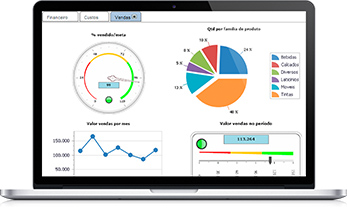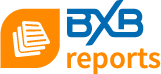 Reports generator with filters and expand/summarize feature, allows exporting to CSV and PDF formats, and also sending the reports by e-mail, ad hoc or scheduled.