See some of the companies which decided to be a BXBsoft Business Intelligence partner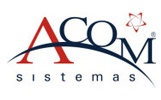 In business for over 10 years, ACOM Sistemas is a Brazilian software company headquartered in Curitiba and has offices in São Paulo and Salvador. It developed EVEREST, a CRM and ERP software, which covers the segments of manufacturing (automotive, machinery and equipment, cosmetics and packaging), distribution (food and beverage, tools, health care and equipment), services (software resellers and ICT integrators) and food service (restaurants and bars, pizzerias and show houses).
By using BXBsoft tools as "engine" of its decision support module (BIA – Business Intelligence Acom), the company offers its customers a feature that lets them quickly know the consumers habits and also the sales performance by product, manufacturer, customer, sectors, etc. among many other features that are now key information for decision making in the corporate environment.

Founded in 1993, CB Sistemas is based in Blumenau (South of Brazil) and develops business application software for SMEs in different market segments (manufacturing, retail and wholesale trade). Its technology solutions also include Government electronically integrated billing, and mobility features to optimize sales force of its customers.
And to help customers with reliable information for their decision making process, offering tools that assist managers to make decisions in a more reliable way, CB conceived Tutom BI. It is a module that uses BXBmaster as "engine" and is the instrument of data analysis for supervisors, managers and directors, people who are not simple system operators, but who think strategically in business, and constantly analyze information to drive their business face everyday challenges.

In the information systems market for more than 25 years, DBM Sistemas is headquartered in Vitoria (near to Rio de Janeiro) and owns Spalla, an ERP system developed with technology that offers facilities to customize the software according to the specific demands of each customer.
Through partnerships with sales and deployment units spread throughout Brazil, DBM Sistemas serves customers in several States and in several market segments, such as wholesale, retail, manufacturing, construction and services.
In 2016, DBM decided to look for another partnership to complete its portfolio of state-of-the-art products, in order to help customers modernize their management, seeking to identify in a cost-effective BI software.
Among the evaluated options, it found several BI tools, mostly complex or expensive. Different was the perception with BXBwebsuite, a set of intuitive, simple-to-use tools and with a partners policy that adhered to DBM's expectations. Given this differential, DBM entered into a partnership with BXBsoft, and with BXBwebsuite DBM created its decision support modules, using data from the various areas supplied by Spalla.

Founded in 1992, GVM Sistemas, headquartered in Jaú (SP) and with a branch in Ibitinga (SP), is dedicated to the development of information systems to create highly adherent solution to the interests of their clients. Operating in several market segments and specialized in systems for the footwear and apparel sector, presents mature and efficient solutions, besides developing customized designs incorporating the experience of its partners.
One way to add value to their products was the decision to sign a partnership with BXBsoft and integrate BXBmaster into their system and, thereby, provide customers resources to explore their data, get answers, and plan strategies in a simplified and intuitive way.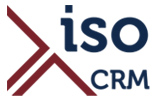 ISO Enterprise is a company headquartered in Curitiba (PR) and specialized in CRM (Customer Relationship Management) software and consulting. Its main product, isoCRM is a tool that enhances the management of relationships with customers. It is a 100% web-based and flexible platform, that has as main feature to reduce efforts and costs by increasing automation and quality in processes involving customers, partners, suppliers, or any other entity involved with your company.
Among the CRM functionalities, is the analytical CRM, which aims to monitor the operation KPIs and identify profitable, unprofitable customers and costumers with the potential to increase the revenue. To meet this demand, ISO signed a partnership with BXBsoft and started using BXBreports and BXBdashboard to build the module isoAnalítico, with which ensured the results in an extremely fast, efficient and safe way.

Share IT, a company of TDS Enterprise Group, located in São Paulo (Brazil), is a software solutions provider, providing management systems such as WebClasses, a portal for educational institutions and SAP Business One, an ERP system for several business segments.
In this context, it has encountered constant demands for the delivery of more dynamic management information than the reports of the ERP system can deliver and with more agility and reliability than the data consolidations obtained through spreadsheets.
Looking for simplifying and standardizing resources, ShareIT evaluated several business intelligence (BI) software options and found most of them very complex and costly. In BXBsoft's tools, however, it found the essential resources for data discovery and support for decision-making process and, at the same time, simple and intuitive.
As a result, Share IT partnered with BXBsoft, using the BXBanalytics and BXBdashboard tools in the first phase of its project to create a Business Intelligence (BI) application for SAP Business One (B1) ERP users in the areas of sales, financial, logistics and supplies. Afterwards, Share IT will also use these tools to insert BI assets into WebClasses.
Se also some success cases